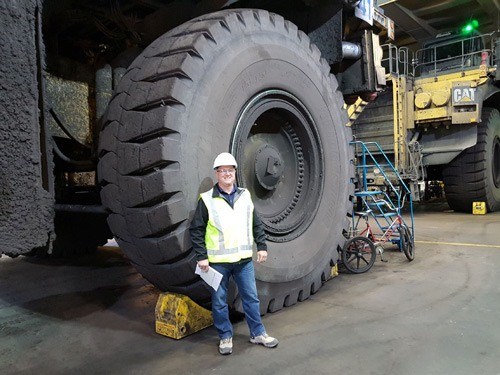 OTR designs, manufactures and supplies a wide range of standard and custom heavy-duty rims, wheels and components for surface and underground mining applications, supplying well-known global OEMs and end customers, through distribution partners located in the U.S., Canada, Mexico, Asia and Australia. Rim sizes range from 25"-63" for surface mining, in 3- and 5-piece configurations, and 15"-39" for underground mining, in single and multi-piece configurations.
OTR produces rims and components with premium materials and precision manufacturing processes including automation for superior performance and quality. As a result, we are a preferred partner for well-known global OEMs and end users who procure our rims and components through distribution partners.
Compliance
OTR's heavy-duty mining and construction rims are compliant with OEM specifications plus TRA, USA-ASTM, DIN, ETRTO and JATMA standards for construction and performance.